Shattered Sword: The Untold Story of the Battle of Midway
By Anthony Tully, Jonathan Parshall,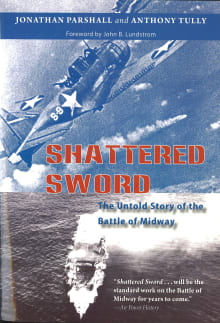 Why this book?
Though it helps to have a grasp of the battle, Shattered Sword by Parshall and Tully is an absolute must read. Through detailed research including the study of primary source documents in Japanese archives and interviews with Japanese participants, Shattered Sword explores the decision-tree timeline of the battle from the Japanese side. The stirring survivor narratives and the insight into the doctrine of how Japan conducted carrier warfare is fascinating and much of it had been given short shrift by western accounts. Parshall and Tully did the work: their epic Shattered Sword is simply masterful.

---