Tanamera
By Noel Barber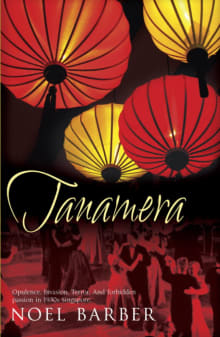 Why this book?
This story is not only a history of Singapore and Malaya before, during, and after the war, it is also a beautiful love story and gripping family Saga. It's a chunky book in which Noel Barber paints an indelible picture of pre-war colonial life in Singapore for both the colonials and the Malaysians.
Noel Barber brings to life the British defence build-up and the military and colonial administration's mistakes, which led to the Japanese invasion. It was as though they could not believe the Japanese could or would invade their territory. The story is romantic and heart-breaking, as Noel Barber delves into family ties and the characters' fight for survival.
I recommend this book for two reasons: I read a lot, yet this book has stuck with me for over twenty years, so it must have impacted me. Second, this author is no longer with us, so I think everyone should know Noel Barber and his books. I have read them all
---
When you buy a book we may earn a small commission.