A Paradise Built in Hell
By Rebecca Solnit,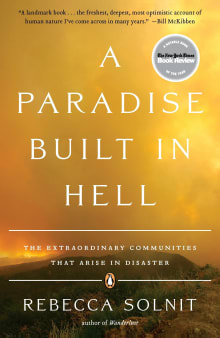 Recommended by Ron Goldberg
From Ron's list on to inspire the activist in you.
Rebecca Solnit is one of my favorite thinkers. In this book, she discusses how utopian communities often come about in response to disaster and explains as well as anything I've read how activist communities are forged.
She does this by showing how natural or manmade disasters can bring out the best in people when social and economic boundaries become less important than helping one another survive. Using examples ranging from the San Francisco and Mexico City earthquakes to 9/11 and Hurricane Katrina, she demonstrates that when disparate individuals discover a shared and larger purpose, even the most terrible circumstances can create joy. 
---