Do No Harm
By Henry Marsh,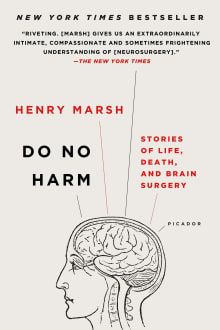 Recommended by Katrina Firlik
From Katrina's list on medicine in the trenches.
Henry Marsh, similar to Richard Selzer, is another rare example of a senior surgeon with an amazing ability to recount both the outer and inner life of a surgeon. Marsh is a British neurosurgeon with a long career full of remarkable stories, and Do No Harm focuses a lens in particular on what can go wrong, along with the physical and emotional repercussions. It's a very honest and fascinating narrative that should be required reading for all medical students, not only for those contemplating neurosurgery.

---