Letters to a Young Doctor
By Richard Selzer,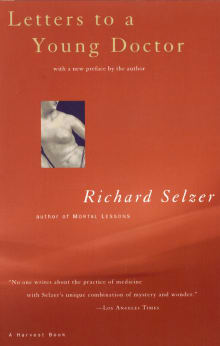 Recommended by Katrina Firlik
From Katrina's list on medicine in the trenches.
Richard Selzer is perhaps my favorite surgeon-author. As a college student reading his beautiful—and sometimes ornate bordering on romantic—writing, I enjoyed having a glimpse into not only what a surgeon does but, more importantly, what a surgeon feels. Start by reading the first story in this collection, "Imelda," about a young girl in Honduras with a cleft lip and palate. It gives me chills every time. If you think surgeons are unfeeling, read any of Selzer's stories and think again. They are like love letters to the profession.

---