The Spiral Staircase
By Karen Armstrong,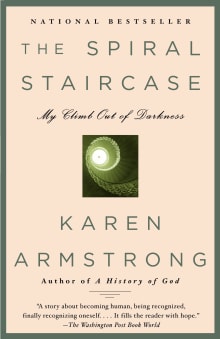 Recommended by Niki Harré
From Niki's list on living well together.
The Spiral Staircase is the book I've read the most number of times as an adult. It is the autobiography of Karen Armstrong who was a Catholic nun for six years in the 1960s in the UK. The book picks up after she leaves her convent and is studying English literature at Oxford University. She is also suffering from mysterious episodes of fainting and memory loss, and so we are taken into her struggles with both academia and the psychiatry of the 1970s. She then spirals through other careers and eventually returns to God – not now as a person of faith but as a writer about religion – its beauty and its tension.
This is perhaps the most honest book I've read, as it unflinchingly describes the experience of making terrible mistakes – as we almost all do – without blame or self-flagellation. Karen Armstrong learns, in the end,…
---