The School of Essential Ingredients
By Erica Bauermeister,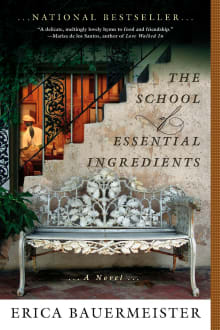 Why this book?
This luminous women's fiction is anchored by Lillian, restauranteur by day, cooking class instructor by night. Come for the lyrical and evocative descriptions of sophisticated food and indulgences. Stay for a brilliantly-crafted cast of flawed characters, who seek hope and restoration. I especially adore this novel for the relatable backstories of Lillian's students. It's the perfect, decadent slice of life for escaping yours.
---