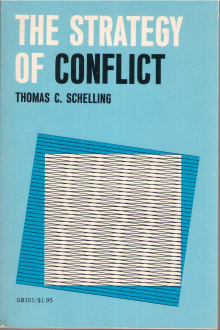 The Strategy of Conflict
By Thomas C. Schelling
Why this book?
This is the book that brought game theory to life. Eschewing dry mathematical theorems, and conducting rigorous logical analysis through rich examples of strategic use of threats, promises, and brinkmanship in real life, Schelling opened up a whole world of practical applications of the theory. My own thinking and writing about game theory owes a huge debt to Schelling. You should also read his "Arms and Influence," "Micromotives and Macrobehavior," and "Choice and Consequence."

From the list:
The best books on economics and game theory
When you buy a book we may earn a small commission.