The House That Sailed Away
By Pat Hutchins, Laurence Hutchins (illustrator),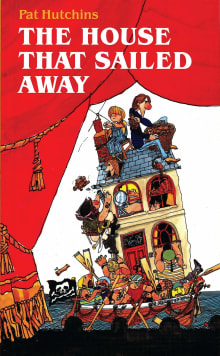 Recommended by Chris Callaghan
From Chris' list on reluctant readers to discover a love of reading.
This was probably the first book I ever chose to read. I read books at school or for school, but I saw this being read on Jackanory (for the young ones, that was a TV programme where a book was read by a famous person over five days) and went to the library to borrow a copy. I just couldn't wait to find out what happened next.
It's a crazy story of a house that floats off down the street during a particularly bad storm. The family has all sorts of strange adventures on the high seas. It really appealed to my sense of humour and general wackiness.
I read it to my daughter many years later and loved it even more. 
---