The Perfect Scoop
By David Lebovitz,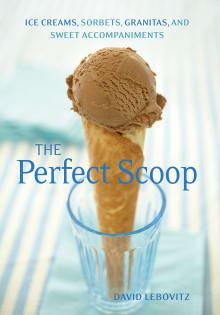 Recommended by Lei Shishak
From Lei's list on pastry baking from an award winning baker.
Frozen desserts are an integral part of pastry baking that is sometimes overlooked. A pastry chef must be competent in ice cream and sorbets to secure work in any restaurant or hotel. The Perfect Scoop is an excellent introduction to the world of frozen desserts with recipes for ice cream, gelato, sorbets, sherbets, and granitas. Readers will also enjoy recipes for sauces, toppings, and mix-ins like butterscotch toffee and spiced pecans. Ice cream recipes include popular flavors like chocolate to fancier ones like chartreuse and lemon speculoos. The best part? All of the recipes yield batch sizes perfect for the home pastry baker.

---