The Riddle of the Dinosaur
By John Noble Wilford,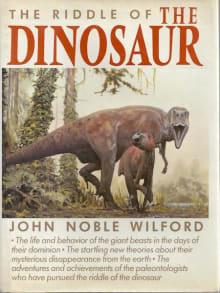 Recommended by Dougal Dixon
From Dougal's list on the best books on the popular cultural depiction of evolution, of the life of the past, and, how it changes.
We can be a bit precious about all this. But it is important to keep in mind that we have not always known as much as we do now about the history of life on earth. Wilford gives us a very readable account of the practical history of palaeontology - the people involved, the excitement of the discoveries, the anecdotes of the expeditions, the thought processes that went into the interpretations . . . And how the public have percieved the various discoveries throughout history.

---