Horses of the Fire
By Leanne Owens,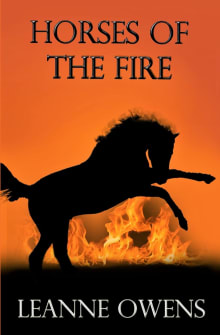 Recommended by Rita Lee Chapman
From Rita's list on horse lovers.
Teenagers will love The Outback Riders series by Leanne Owens. An Australian author, Leanne is an English/History teacher who also writes freelance for horse magazines. Her experience with horses growing up in the outback is combined with stories about teenagers in her very popular Outback Riders series. She has also written the Dimity Horse Mysteries for readers who like mysteries, crime, romance, and horses. 
---