The Outermost House: A Year of Life on the Great Beach of Cape Cod
By Henry Beston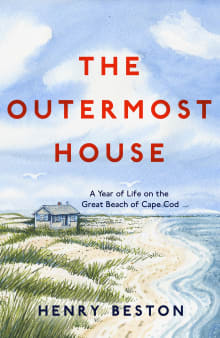 Why this book?
A quote from this lyrical, moving, and closely-observed book about a naturalist's solitary year on Cape Cod helped me define what I set out to do in chronicling the natural world:

"We need another and a wiser and perhaps a more mystical concept of animals…for the animal shall not be measured by man. In a world older and more complete than ours, they move finished and complete, gifted with extensions of the senses we have lost or never attained, living by voices we shall never hear. They are not brethren, they are not underlings; they are other nations, caught with ourselves in the net of life and time, fellow prisoners of the splendor and travail of the earth."

---
When you buy a book we may earn a small commission.