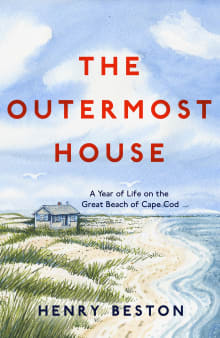 The Outermost House: A Year of Life on the Great Beach of Cape Cod
By Henry Beston
Why this book?
The Outermost House was one of Rachel Carson's favorite books about the sea, and it is little wonder why. Beston's best-known work was inspired by a year he spent on a duney Cape Cod headland with the seasonal elements and the indigenous creatures of land, sea, and air. He had originally intended to stay a fortnight before the "beauty and mystery of this earth and outer sea so possessed and held" him. Having had his spirit shaken on the frontlines during the First World War, he was the better for the longer stay. So are we. The Outermost House is…
From the list:
The best books of placed-based nature writing
When you buy a book we may earn a small commission.