Mary Dyer
By Ruth Talbot Plimpton,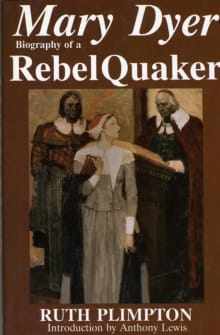 Recommended by Karen Vorbeck Williams
From Karen's list on 17th century America.
Mary Dyer is a forgotten American hero, who suffered unbelievably for her faith. In early Boston Quakers, Baptists, Jews, Catholics—everyone but the Puritans—were banished. She became a Quaker missionary and led what became a hopeless cause: freedom of worship. Her whole story is painful, shocking, and cannot be summed up here without spoilers. The Puritan men who settled the Bay Colony hated and feared women who spoke up. They banished or destroyed them.
---