Puritan Boston and Quaker Philadelphia
By E. Digby Baltzell,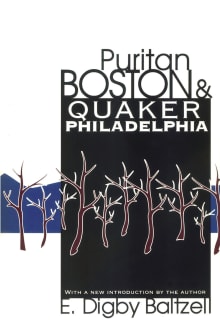 Why this book?
Everyone knows that the Puritans settled in Boston and the Quakers settled in Philadelphia. What I found surprising is Baltzell's argument that the two cities' founding religions shaped their respective character for hundreds of years afterward. And, he says, the difference between Puritanism and Quakerism explains why Boston and Philadelphia played such different roles in American history.
---