The Black Swan: The Impact of the Highly Improbable
By Nassim Nicholas Taleb,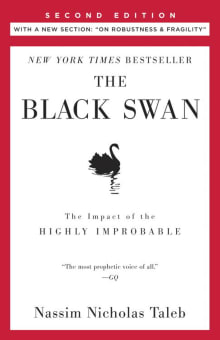 Why this book?
I read this book after I wrote Petrarch's War, it was recommended to me by an economist. I felt like Taleb was speaking to me directly. It is clearly written and emphasized the role of Black Swan events in moving history and events along. As a professional historian, and especially an economic historian, I found his argument very compelling—and this was before COVID 19, the ultimate Black Swan. Taleb rails—in often humorous but always intelligent ways- about the limits of predicting events based on the past, and how the human mind is set up to do just that, but the reality is invariably far different. A powerful message.

---