The Black Swan: The Impact of the Highly Improbable
By Nassim Nicholas Taleb,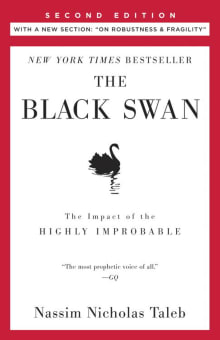 Why this book?
I'm listing this book first because it is the most important, by far. An essay on Taleb by Malcolm Gladwell titled Blowing Up introduced me to Taleb's way of thinking. It was a revelation, connecting many hazy thoughts I had swirling in my head. If you want to understand Strong Towns thinking, start with Black Swan.
---