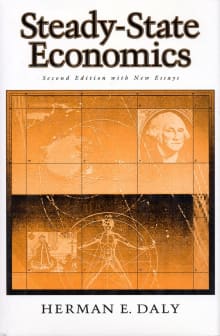 Steady-State Economics
By Herman E. Daly
Why this book?
Want solutions? Start with our failed economic system. Daly, a World Bank senior economist, examines the economic restructuring necessary to live on a finite planet. He corrects the errors of classic economics by showing that a human economy is a subsystem embedded in a finite, fragile ecosystem, maintained by extracting limited resources and exporting waste. A steady-state economy accounts for the limits of both resources and waste. 

From the list:
The best books about ecology from an ecologist
When you buy a book we may earn a small commission.