How the West Grew Rich
By Nathan Rosenberg, L.E. Birdzell, Jr.,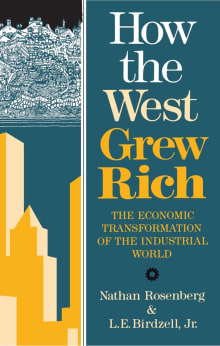 Recommended by Peter T. Leeson
From Peter's list on conomics and political economy.
In the late eighteenth century, Adam Smith famously asked: Why are some nations rich and others poor? You probably aren't going to read Smith's Wealth of Nations to find out the answer. And thanks to Rosenberg and Birdzell's readable book, you don't have to. While more recent books offer complementary accounts of wealth and poverty, How the West Grew Rich remains the best.

---