Half-Earth
By Edward O. Wilson,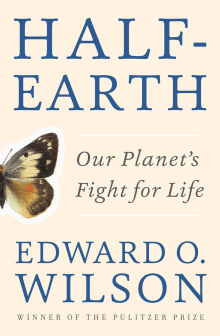 Recommended by Dave Goulson
From Dave's list on rewilding and the biodiversity crisis.
EO Wilson died just a few weeks ago, at the age of 92. It was a sad day for me, as he has always been one of my great heroes. "E.O." was a fantastic scientist, a world authority on ants, and sometimes known as the "father of biodiversity". In this book, he argues that we have no right to drive millions of species extinct and that our own future depends upon setting aside half the Earth for nature.    
---