Grow the Pie
By Alex Edmans,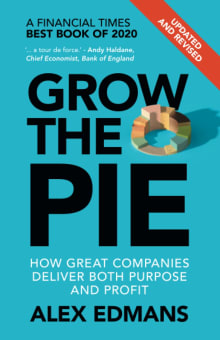 Recommended by Hermann Simon
From Hermann's list on how to manage profit and survive.
This book addresses the highly topical discussion on the potential conflict between profit and purpose, fueled in particular by the 2019 Business Roundtable guidelines. In this sense, it is not a pure profit book but seeks to balance the social and financial goals of a company. Anyone who wants to have a qualified say in the current discussion about profit and purpose should read this book.

---