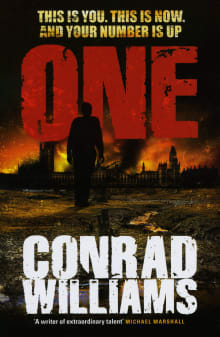 One
By Conrad Williams
Why this book?
Richard Jane, a diver working on a rig in the North Sea, is on a dive when 'an event' takes place which devastates the surface of the planet. This is another wonderfully written apocalypse – the descriptions are such that you can't stop reading, no matter how horrific. The terror of Jane's frantic escape from the black, ice-cold, subterranean depths is harrowing enough, but the soul-sapping devastation he finds when he reaches the surface is something else altogether. The first part of the book is particularly powerful, as Jane walks south along virtually the length of what's left of the…
From the list:
The best books that capture the inevitable bleakness of the apocalypse
When you buy a book we may earn a small commission.