Year of Wonders: A Novel of the Plague
By Geraldine Brooks,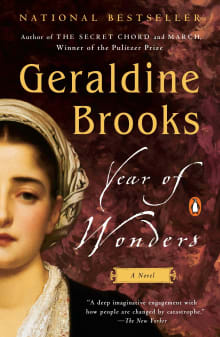 Why this book?
A personal narrative set in a fearsome historical event is an unbeatable combination for any fiction lover. Anna Firth, a housemaid and an unlikely heroine narrates the course of sickness to inevitable death in 1666. Village religious leaders, resigned to sacrifice the village to end the Plague, self-quarantine the village. We see through Anna's eyes the despair of giving care when superstition outweighs science. In such chaos, Anna struggles with the temptation of an illicit love. As the plague invades every household, her neighbors turn from prayer to superstition. Especially fascinating is Anna's role changing from caregiver to suspected witch. Anna struggles to survive and hope as a year of catastrophe becomes annus mirabilis, a "year of wonders."
---