The War in Heaven
By Kenneth Zeigler,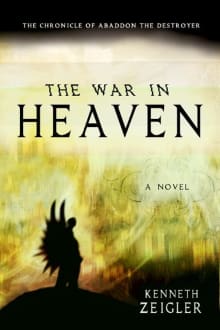 Recommended by Stephen J. Smith
From Stephen's list on the best books about the war between angels and demons.
This is actually the second book of Zeigler's Tears of Heaven series, but I read this one first and it stands perfectly on its own. There's so much I love about it, from the concept of rebel dark angels working to overthrow Satan with the help and ingenuity of human scientists and soldiers they rescue from Hell's torments to Zeigler's masterful world-building based on scripture and classic depictions of Hell. He pulls no punches in vividly describing the agonies of damnation. But it's his clever use of scientific principles to explain Hell's supernatural rules as well as arm his protagonists that truly stands out for me. I strove to achieve that level of logic in my book, but Zeigler manages to weaponize it as only a trained scientist could.
---