The Book of Ivy
By Amy Engel,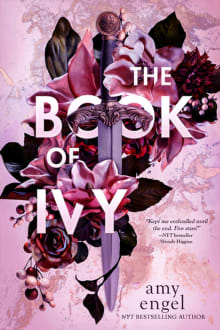 Recommended by K.M. Robinson
From K.M.'s list on swoony dystopia that aren't Hunger Games.
Similar to my story, this is about a girl forced to marry the son of a dictator against her will…only instead of fighting to save her own life as she's about to be murdered, this girl is the murderer trying to take out her new husband. She's being manipulated by her family to act as an assassin and starts to waiver in her mission when her new husband proves to be absolute book boyfriend perfection. It's kind of the opposite of mine where my leading lady is cunning and manipulative to save her life, this leading lady is trying to be stumbling through being stealthy enough to murder a man who was supposed to be her older sister's victim—not hers.
---