My Sister, the Serial Killer
By Oyinkan Braithwaite,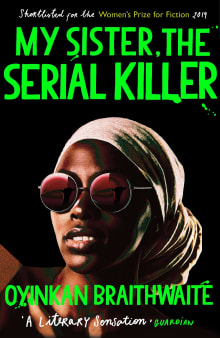 Recommended by A.H. Kim
From A.H.'s list on putting the fun into dysfunctional families.
Of all family relationships, I am particularly intrigued by the bond between sisters—think: Little Women, Sense and Sensibility, The Vanishing Half. In Braithwaite's debut novel, older and more practical sister Korede is hopelessly devoted to younger and more impetuous sister Ayoola. This familiar family dynamic is given a fresh and fabulous take when it turns out Ayoola's boyfriends keep ending up dead, leaving Korede to clean up the mess. Sister melodrama and serial murder—what could be more fun, right?
---