World War Z: An Oral History of the Zombie War
By Max Brooks,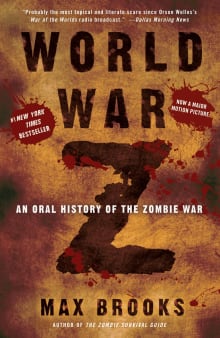 Why this book?
After reading World War Z for the 20th time, I had no choice but to start writing books about zombies. No choice! Max Brooks (the son of Mel Brooks, by the way) actually and inadvertently picked some of my family's land in Louisiana as a setting for one of the many zombie vignettes in World War Z. This is the one where a lady relief supplies pilot parachutes into the Louisiana swamps south of Interstate 10 between Lafayette and Baton Rouge.   
There is nobody that has delved so deep into the world of zombie apocalypse as Max Brooks. In all likelihood, Brooks is just an interdimensional traveler and journalist who actually experienced a zombie apocalypse and is just writing non-fiction.   
Talk about spanning continents and heroes! One of the heroes (Waynio) literally fights across an entire continent... And is voiced by Luke Skywalker, himself, in the audiobook version!

---