Shadow Country
By Peter Matthiessen,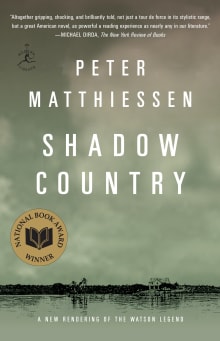 Recommended by Jonathan S. Adams
From Jonathan's list on nature, culture, and the modern world.
Shadow Country is Peter Matthiessen's tour-de-force, semi-fictional account of life and death in the Ten Thousand Islands region of Florida's Gulf Coast at the turn of the 20th Century. It is a slightly shorter and reworked version of a trilogy originally published separately – Killing Mr. Watson (1990); Lost Man's River (1997); and Bone by Bone (1999). Matthiessen's immediate story is that of Edgar Watson, a planter and outlaw, and his murder by his neighbors, but his broader canvas is the American frontier and the ecological costs of empire. His evocation of a long-lost Florida wilderness and those who exploited and transformed it evokes Dostoevsky, Conrad, and Faulkner, and is among the most powerful works of modern American literature.
---