Coming Into the Country
By John McPhee,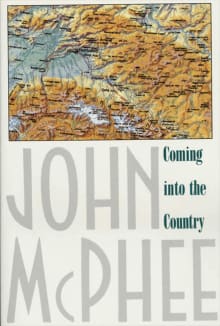 Recommended by Kenneth O'Reilly
From Kenneth's list on the best books about the environment for the age of global warming.
Regarding the Alaska portion of my life, I arrived after the Alaska Native Claims Settlement Act of 1971 and after Prudhoe Bay oil started flowing through the pipeline on June 20, 1977. Because Coming into the Country was published in 1976, the book gives us a timely account of the nation's Last Frontier before the Settlement Act and big oil changed everything from the villages of the bush to urban Alaska. By the time everything changed again with the Exxon Valdez oil spill of March 24, 1989, I was a full-bore Alaskan who had worked my way up the tenure track at the university in Anchorage.
---