Son of the Wilderness
By Linnie Marsh Wolfe,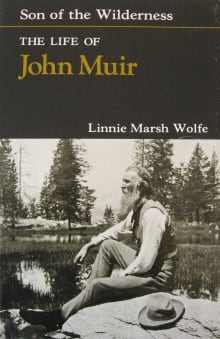 Recommended by Kim Heacox
From Kim's list on John Muir.
It won the Pulitzer Prize in biography. Wolfe interviewed many people who knew Muir, and rendered an account that can never be repeated. This was the first book about Muir to explore not only his life as a naturalist and activist, but also his role as a son, father and husband, as well as an inventor, farmer and lobbyist. The text is buoyant and breezy.

---