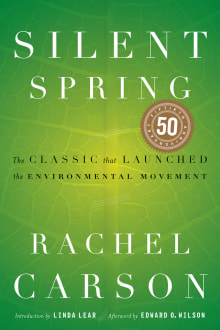 Silent Spring
By Rachel Carson
Why this book?
I read her book as a child, and it never left my memory. I was drawn to her "Fable of Tomorrow," which she used to set the stage, and which became unforgettable in her readers' minds. It launched the environmental movement. It is a literary device that inspired me in the writing of my essays, which at times take on the character of a fable.
From the list:
The best books on trees in literature and art
When you buy a book we may earn a small commission.