Japanese Candlestick Charting Techniques
By Steve Nison,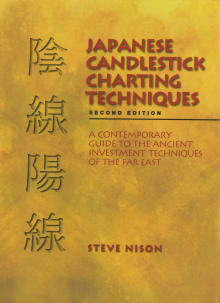 Recommended by T. Livingston
From T.'s list on learning stock market trading.
A lot can happen in a day and it can often be difficult to summarize. However, in this book, Steve Nison shows how the ancient system of candlestick charting can be used to analyze trends and anticipate upcoming market moves. This book is required reading for anyone seeking to learn how to read charts.
---