Unconventional Success
By David F. Swensen,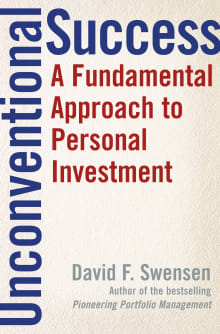 Recommended by Martin S. Fridson
From Martin's list on investing from a money manager.
As head of the Yale University endowment fund, the late David Swensen was one of the foremost innovators and most successful practitioners of institutional investing. Remarkably, he also wrote one of the best books ever for individual investors. Unconventional Success shows why on average, mutual fund investors significantly underperform the funds they own: They trade excessively, buying at the highs and selling at the lows, creating tax inefficiencies in the process. Swensen also valuably details hazards to avoid in fund selection. 
---