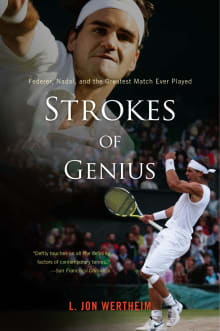 Strokes of Genius: Federer, Nadal, and the Greatest Match Ever Played
By L. Jon Wertheim
Why this book?
There is definitely porn in this book, except it's tennis porn. How could it not, when we are talking about two of the greatest players to ever play the game? Although lately Novak Djokovic has entered the conversation for a good part of the last two decades, Roger Federer and Rafael Nadal were men's tennis, and the pinnacle of their rivalry was Wimbledon in 2008, the specific tournament and the specific final that Jon writes about in this book. A classic match deserves a classic retelling, and this work of nonfiction does so much more by threading the many changes…
From the list:
The best books about tennis that may or may not feature pornography
When you buy a book we may earn a small commission.