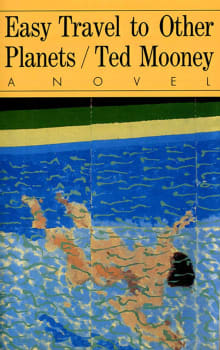 Easy Travel to Other Planets
By Ted Mooney
Why this book?
Easy Travel to Other Planets by Ted Mooney, is a fictionalised story of an attempt at another Moon shot idea; the building of an interspecies communication bridge between humans and dolphins. This was a real experiment attempted in the 1960s, by neuroscientist John Lilly – which I made a film about, for the BBC, called The Girl who talked to Dolphins. Like God's Debris, Mooney's book challenges our perceptions of reality, and like Varieties of Scientific Experience, it tries to shed light on what it is to be human. Not only does it cover these grand…
From the list:
The best books for making sense of our existence in the Universe
When you buy a book we may earn a small commission.