When the Body Says No
By Gabor Maté,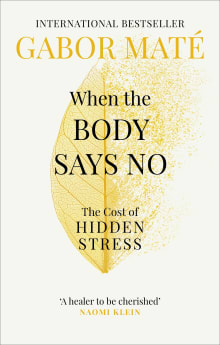 Recommended by Denise LaBarre
From Denise's list on the connection between unfelt emotion and illness.
From his years as a palliative and family physician, Dr. Maté recognizes that the physical and emotional shut-down and illness resulting from trauma or chronic stress is a natural response to overwhelming experiences. He sees beyond the standard medical model to treat his patients as whole people, not disconnected body parts or diagnoses. In this book, he shows that what medicine considers psychosomatic or imaginary is in fact a biological survival mechanism; and advocates for a compassionate and holistic approach to healing over the mechanistic medical norm. Case histories and personal insights show that unresolved trauma patterns get transferred from parent to child, down the generations to create their own patterns of illness and disease. Also, check out the film The Wisdom of Trauma about his work on addiction. 
---