Attached: The New Science of Adult Attachment and How It Can Help You Find—And Keep—Love
By Amir Levine, Rachel Heller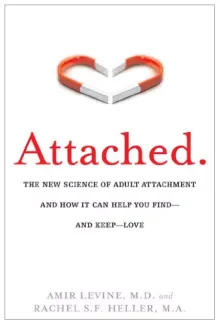 Why this book?
Your attachment style—how you "do" relationships—is most often a lifetime deal, because it gets in so early and deep, most powerfully in the first 18 months of life. It drives and influences how we interact with others and how we see ourselves in relationships, and it deeply influences the kinds of partners we attract and are attracted to (even when they end up being precisely what we don't need).
Understanding your attachment style (and perhaps that of your significant other), including the strengths and the pitfalls, can make a world of difference.
Levine and Heller do a great job with examples and questionnaires, to help you learn about your attachment style, and how it affects your relationships. I often recommend it to patients, who come in after reading it with all kinds of "lightbulb" insights about themselves—and often their partners. It's an accessible gateway to understanding and change.
---
When you buy a book we may earn a small commission.