All the Places to Love
By Patricia MacLachlan, Michael Wimmer (illustrator),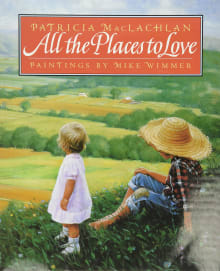 Why this book?
No matter how young or old, everyone needs a timeless picture book about the best of hearth and home. The illustrations by Mike Wimmer are breathtaking and inviting. Patricia MacLachlan's carefully chosen words reflect the relationship glue that creates connecting and belonging within families. No matter how old you are, All the Places to Love is a touch point for the heart.

---