Nonviolence
By Mark Kurlansky,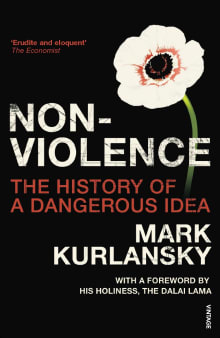 Recommended by James Sullivan
From James' list on protest movements.
The author is perhaps best known as an instigator of the "microhistory" field of study (of which I'm an avid fan and sometime practitioner). But he's also a chronicler of protest, including one book on the worldwide demonstrations of 1968 and another, Ready for a Brand New Beat, that notes the civil rights impact of Martha and the Vandellas' "Dancing in the Street". I've often felt that I was born late, just missing so many of the cultural convulsions that have informed my writing. With Non-Violence (2006) Kurlansky gives us a historical foundation for the anti-war movement of the Vietnam era.

---