Ghosts of the Tsunami
By Richard Lloyd Parry,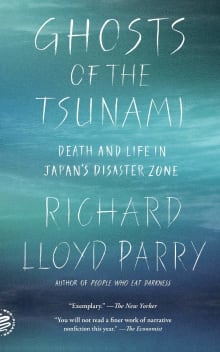 Recommended by Peter Popham
From Peter's list on modern Japan.
Northern Japan was struck by one of the most powerful earthquakes ever recorded in 2011, followed by a disastrous tsunami in which thousands died. Lloyd Parry spent years visiting and interviewing the survivors, bringing back riveting accounts of what it means to have your life shattered by such a catastrophe and to live among the debris. These include one man's description of being swallowed alive by the giant wave then spat out into the house of a relative which reads like a modern myth.

---