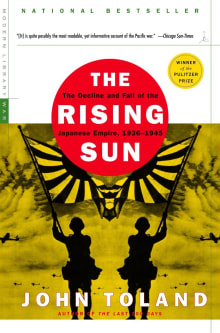 The Rising Sun: The Decline and Fall of the Japanese Empire, 1936-1945
By John Toland
Why this book?
The masterful Toland weaves a narrative of jaw-dropping detail, drama and complexity that tells the grand and harrowing story of the Pacific War between the United States and Japan from the perspective of the Japanese. The tale takes the reader from Tokyo cabinet meetings to the deck of warships to the frontline of critical battles, to share the experiences of everyone from national leaders to top generals to ordinary soldiers. It's one of those books that's so good it leaves you wondering how it was even written.

From the list:
The best Asian history books for a Sunday afternoon
When you buy a book we may earn a small commission.