Echo in Ramadi: The Firsthand Story of US Marines in Iraq's Deadliest City
By Scott A. Huesing,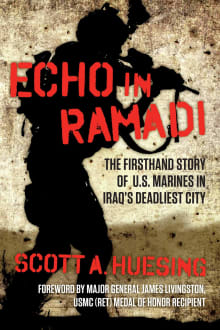 Why this book?
Major Scott Huesing is a Marine after my own heart. He was once a Lance Corporal and understands the Corps from top to bottom. He was the combat leader for Echo Company, 2nd Battalion, 4th Marines during their bloody battles in the deadliest city of the Iraq War. Reading this book taught an old Marine what the new Corps is like.

---