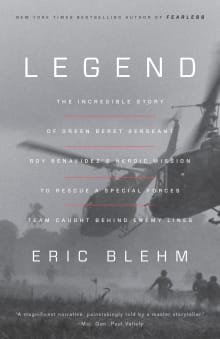 Recommended by John Podlaski
From John's list on the best books about the Vietnam War from an infantryman who served there.
Tells the story of a Special Forces group inserted into Cambodia who unknowingly landed on the fringes of an NVA Division basecamp. They are compromised and fight to survive. Meanwhile, other units are trying to rescue the beleaguered troops and Americans are dying in their attempt. Sgt. Benevidez repels to the ground, treating wounded soldiers, organizing their retreat, and battling the enemy – severely wounded and left for dead. His actions warranted the Medal Of Honor. An uplifting story about a special soldier who actually survived the ordeal.

---