The Outsider
By Frederick Forsyth,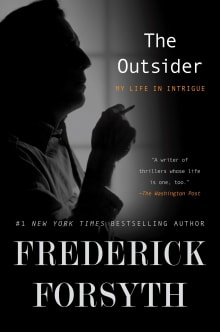 Recommended by Boris Volodarsky
From Boris' list on intelligence history.
In 2015 Forsyth published his autobiography entitled The Outsider: My Life in Intrigue. This is another excellent book written in his usual style - full of intrigue and adventures, only this time the author himself is the main protagonist. Besides, all that Forsyth describes in this book is either true or at least very close to the truth including his admitting that for a certain period of time and in certain countries he had been acting as an agent of Her Majesty's Secret Service. That doesn't mean, of course, that Forsyth had ever been a spy, but he is certainly writing his spy novels as an insider.
All his books are extremely well written and must be studied by all intelligence professionals as textbooks. Usually, intelligence officers do not like reading because they think their life is so interesting and full of adventures that nothing can be more fascinating.…
---