Sadako and the Thousand Paper Cranes
By Ronald Himler, Eleanor Coerr,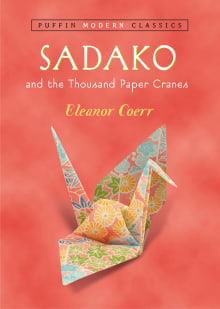 Recommended by Lois Lowry
From Lois' list on war through the eyes of children.
Sadako Sasaki was a real child, one who survived the bombing of Hiroshima but who died from its aftereffects a number of years later. Hospitalized and terminally ill, she folded origami cranes, hoping magically, and fruitlessly, that they would bring her luck and save her life. A statue of Sadako stands outside of the Peace Museum in Hiroshima; I visited there a few years ago and was reminded again of the tragedy of war.

---