The Huntress
By Kate Quinn,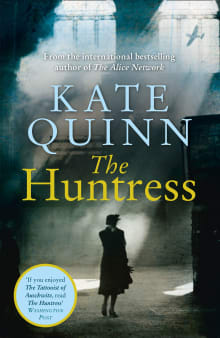 Recommended by Rachel McMillan
From Rachel's list on set in Vienna and will create a lifelong love for the city.
From a small office in Mariahilferstrasse, former reporter turned Nazi hunter Ian Graham exercises the war's demons by narrowing his gaze on infamous war criminal Die Jägerin. While the action eventually moves to America in a cat and mouse chase.  Ian's time in the occupied city, a side trip to Salzburg, and even a trip up the famous Riesenrad ferris-wheel are highlights of this atmospheric historical read proving that the shadows of Hitler's Vienna and leftover Nazi sympathizers can be found under every uprooted cobblestone. 
---