Survivor Café
By Elizabeth Rosner,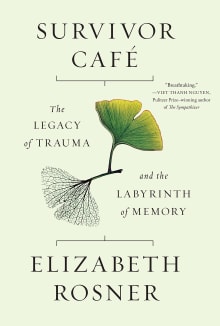 Recommended by Marta Fuchs
From Marta's list on with impact on the daughter of Holocaust Survivors.
Back in the late '80s, I was at a small gathering of daughters of Holocaust survivors and next to me sat Elizabeth Rosner. As we each said something about our family's history, Liz read a poem about her survivor father that vibrated with such resonance with me, and I knew I was in the presence of a gifted writer. Rosner went on to publish poetry and novels, and in this work of non-fiction that is lyrically and evocatively written, she confronts personal history and its aftermath while also exploring similar legacies of descendants of other atrocities that have left their multigenerational impact. Her "Alphabet of Inadequate Language" is alone worth the price of admission.
---