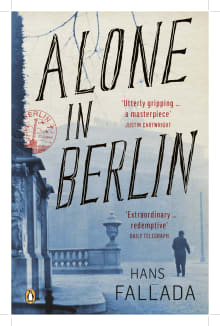 Alone in Berlin
By Hans Fallada
Why this book?
This is the consummate political thriller. First published in 1947, but not translated into English until 2009, the story (based on a real incident) is set in war-time Berlin. It tells the story of the Quangels, a respectable, working-class couple who, prompted by the death of their only son Otto, distribute hundreds of hand-written post-cards critical of Hitler and the Nazi regime. As the Gestapo close in, it is as if the streets themselves become narrower and more oppressive, and the networks which have surrounded the Quangels, become tighter and more intricately interlinked. The city becomes a metaphor for the…
From the list:
The best forgotten (or untold) histories of war
When you buy a book we may earn a small commission.