Fever
By Deon Meyer, K.L. Seefers (translator),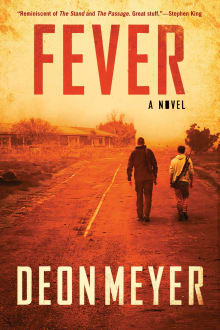 Recommended by Tony Park
From Tony's list on the best books to read on an African safari.
South African author Deon Meyer is, in my opinion, the best crime writer in the world. Most of his books are detective stories set in Cape Town, but Fever was a radical departure for him. As an author, I know how important it is for me to keep myself engaged and interested in my writing and not become stale. Deon shook up his readership with this tale of a fictional pandemic (written before Covid 19) and its impact on South Africa. Brilliant and scary and top marks to Deon for leaping out of his comfort zone.
---